Principal's Desk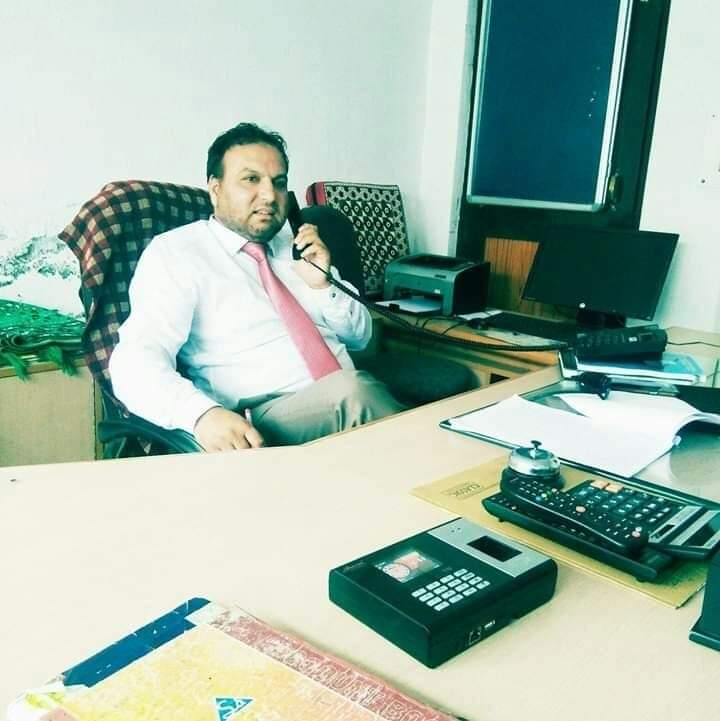 Er.Altaf Gowhar
Principal
" Message from Principal !!!"
Government Polytechnic College, Baramulla was established in the year 2012 under the aegis of "Submission of Polytechnic Scheme" by Department of Skill Development, J&K. The aim and objective is to generate technically healthy environment for young, dynamic and enthusiastic minds to blossom and development of well grounded trailblazers of our future. Since the inception the institution is constantly striving not only to provide a thorough and in-depth academic education to the students but also instil in them righteous and scrupulous values that will go a long way in building a better and reliable nation.
Presently the institution offers Three Years Diploma Programmes in two disciplines viz., Electrical Engineering and Architecture Assistantship. It is the only institution of the valley where Architecture Assistantship is being offered for aspiring architects. The campus is having a State-of-Art infrastructure covering 6.00 acres of land and all-time WiFi internet connectivity with a vision to facilitate professionally competent and research oriented future generation who would be able to face the challenges of upcoming cutting edge technologies and thereby forming a prosperous and sustainable global society.
The college follows a unique pedagogy to ensure its students in having the opportunity to face the rigors of ever-changing demands of real-world situations. It is again supplemented by on-going and regular interaction with business and industry leaders, providing the students a practical platform to assess and experience the application and effective results of what is taught as concepts in their classrooms.
This institution inked a Memorandum of Understanding (MoU) with Tata Technologies, Pune in December 2020 for setting up Centre for Invention, Innovation, Incubation & Training (CIIIT) at a cost of Rs. 1.81 crores. The aim of this centre is to facilitate innovation, invention & incubation and skill development of students, industrial professionals and creating entrepreneur by developing proficient technocrats/technicians catering to the needs of industries in accordance 4.0 standards.
J&K's position can be strengthened in major emerging market economies in face of the fast changing global economy so the youth of J&K need relevant trainings as per digital transformation standards in order tore Skilling and up scaling of skills. CIIIT imparts trainings to the budding students, industry people and mainly focuses on innovative design, entrepreneurship development, increase employability and strengthen academic industry partnership.
The faculty members are experts at integrating knowledge with competitive insights and practical applications. Their experience is drawn from superior academic backgrounds and their industry experience with a wide variety of organizations. The diversity of our faculty and the supportive teaching-learning environment results into a unique, valuable and powerful learning experience. The other assets of the college include a well developed central library, a sprawling workshop complex, a state-of-art ICT Laboratory, well developed Computer centre, CAD centre, and other well equipped laboratories in Architecture & Electrical branches.
The Training & Placement Cell with its qualified and dedicated officials provides appreciable placement assistance along with arrangement of adequate in-house and external industrial training which help the students to excel in their future endeavours.
I welcome the aspiring engineers in choosing this college so as to fulfil their dream to attain heights of glory and wish them all the best in their career.
Thanks for visiting our website.
Regards,
Er. Altaf Gowhar